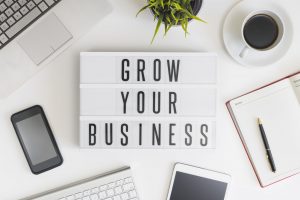 Is your programming hindered by a lack of equipment? Are you capping classes because your facility is too small or losing members due to insufficient amenities? These problems can be solved, they just require capital. For owners ready to invest in the future of their business, the prudent use of financing is a great solution to accelerate growth and help achieve goals faster.
A Closer Look at the Advantages of Financing
80% of businesses in the U.S. utilize leasing to acquire revenue-generating equipment. As a funding solution for small businesses, equipment leasing offers a number of compelling benefits, and at a minimum, it's a concept that every business owner should understand.
Conserve Working Capital for Day-to-Day Expenses – Typically, an equipment lease offers 100% financing for the cost of the equipment with no down payment requirement. The ability to acquire new equipment while conserving cash to cover other business expenses is hugely valuable. There's also a lot to be said for having some additional cushion in the bank when unforeseen problems arise or a new business opportunity presents itself.
Maintain Ownership of YOUR Business – In raising capital to undergo an expansion or start a new facility, it's common to see gym owners give up a percentage of their ownership in the business to investors in exchange for funding. This is often viewed as a 'cheaper' source of money since you are not necessarily required to pay interest on the invested capital. However, giving up ownership means giving up a share of the profits, and with a thriving business, that can add up quick.
Improve the Quality of Your Facility and the Service You Provide – Ever-increasing competition in the marketplace may require you to invest more in the appearance of your facility, the quality of your equipment, and the amenities you offer. While the quality of coaching and programming are the precursors for success in this industry, someone walking into a box for the first time probably doesn't immediately appreciate that.
Predict and Manage Cash Flow Efficiently – It can take months or years to save enough excess capital to make a large purchase or complete a renovation project at your facility. Instead, convert large up-front capital investments into a manageable stream of fixed monthly payments over time by utilizing financing.
But be Careful – As with Anything, Financing is Not without Risk
Generally speaking, it is beneficial to work with someone who understands your industry and particular market, regardless of the service you are seeking. However, when that service involves providing capital for your business, selecting the right financial partner carries even greater importance. Spend time evaluating your options to find a partner that understands your vision and can offer guidance and transparency throughout the financing process. Despite the many benefits that financing can offer, reckless borrowing and/or egregious funding terms can quickly erase them.
Ready to make the investment to grow your business? Apply for financing today with Rigquipment Finance!